Extensive Solutions for E-Mobility
HELUKABEL will be exhibiting at eMove360° Europe 2021 from 16 to 18 November in Munich. Come visit us!

The world's largest trade fair for Mobility 4.0, eMove360° Europe 2021, will take place in Munich from 16 to 18 November - and HELUKABEL will be there: In Hall A6 at Stand 309, we will present our expertise in the field of e-mobility. Visitors will learn about our broad range of solutions for charging infrastructure, sustainable public transport and efficient energy distribution.
Electromobility is increasingly becoming the key technology to counter high CO2 emissions and climate change. As a leading international supplier of electrical connection technology, HELUKABEL has the experience and know-how to meet the requirements of this rapidly growing industry. At eMove360° Europe, for example, we will be presenting the charging cables of the HELUPOWER CHARGE series: these can be used to charge electric vehicles at public stations such as car parks and motorways, or in private households. They are extremely robust, oil- and UV-resistant, so that a reliable charging process is ensured at all times. HELUKABEL also offers the public transport sector customised all-in-one solutions for power supply. Whether power cables for pantographs or high-frequency cables for inductive charging systems, our comprehensive range offers the right solution for every technology. The portfolio also includes hybrid cables that combine several functions with power and data transmission. In this way, we ensure that electrically powered vehicles around the globe, from bicycles and cars to buses, trains and even ships, are supplied with the necessary power safely and efficiently.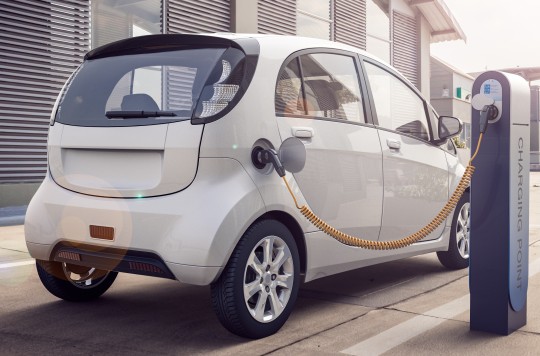 As a leading international supplier of electrical connection technology, HELUKABEL also has extensive experience and know-how in the field of e-mobility. Source: (©Bildwerk - stock.adobe.com)
Back