Excellent Career Prospects for Young Talents
HELUKABEL is named one of "Germany's Best Companies for Vocational Training 2022" by Capital and Ausbildung.de

Excellent talent development: HELUKABEL GmbH has been named one of "Germany's Best Companies for Vocational Training 2022" by the magazine Capital and the talent platform Ausbildung.de. In the recently published ranking, the company achieved the highest rating of five stars in both the "Apprenticeship" and "Dual Study Programme" categories. According to the survey, this makes HELUKABEL one of the most attractive companies for vocational training in the country.
751 companies took part in the sixth edition of "Germany's Best Companies for Vocational Training", ranging from small businesses to DAX-listed corporations. All had to answer a detailed catalogue of questions and were evaluated according to the same criteria. The aim of the study is to identify the success factors for apprenticeships and dual study programmes in Germany. Among other criteria, the participants had to evaluate how well they integrate their trainees into the company, which teaching methods are used and what career opportunities and further talent development options are offered after the training. Here HELUKABEL was able to convince the experts in all respects - both for the classic apprenticeships and for the dual study programmes.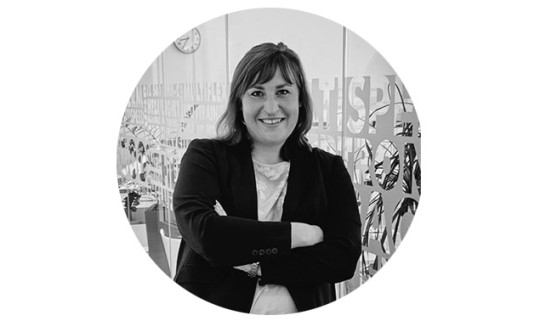 Alexandra Wellinger is training manager at HELUKABEL.
"We are very pleased about this award and the external confirmation that our training concept works," emphasises Training Manager Alexandra Wellinger. "This is because it is an enormously important building block for the future of our company." With 2.200 employees worldwide and a record turnover of 1084 million euros in 2021, the HELUKABEL Group is on course for growth - and qualified specialists are urgently needed to support this. "Our apprentices and dual students have excellent career opportunities with us because they know the company from the ground up and are therefore very valuable to our business," Wellinger describes. "That's why we do everything we can to keep them enthusiastic about us as an employer in the long term."
Would you like to find out more about career opportunities at HELUKABEL and the benefits for our employees? Then click here!
Back